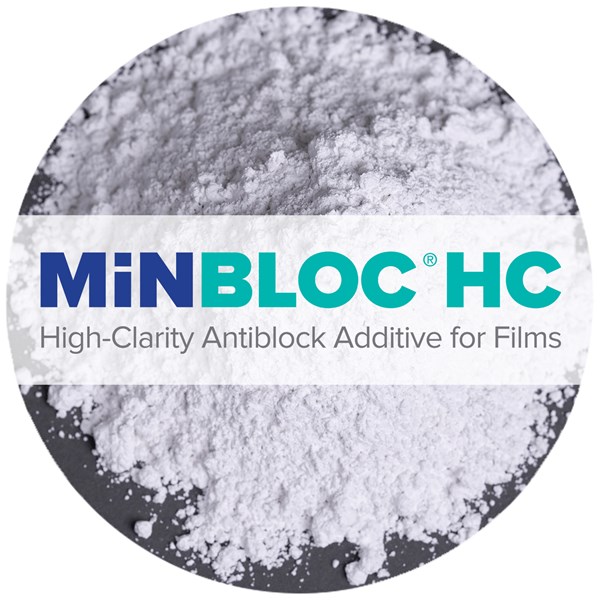 MINBLOC® HC Series
High-Clarity Antiblock Additive for Films
MINBLOC HC High-Clarity Antiblock additive imparts antiblocking functionality without diminishing critical optical, mechanical, or structural properties in the wide range of high-clarity packaging films.


Engineered for thin films
Less than 15 microns thick
98% of particles are below 10 microns

Engineered for films
Thickness between 1 – 4 mil
70% of particles are between 5 and 15 microns


Engineered for thicker films / Agricultural films
Thickness greater than 4 mil
PRODUCT COMPARISON
Antiblock is more than just D50
Covia engineered a plastic film additive
MINBLOC® HC that controls both the top and bottom particle sizes to create the narrow particle size distribution that optimizes the antiblocking performance without minimizing optics.
PRODUCT PERFORMANCE
A silica deficient functional filler
Read more about nepheline syenite as the smart alternative to crystalline silica fillers in silicone elastomers.
PRODUCT PERFORMANCE
Film manufacturers optimize their additive package for less interference.
Contact Covia today at 1.800.243.9004 or Sales@CoviaCorp.com, or click to fill out this form.
Contact us