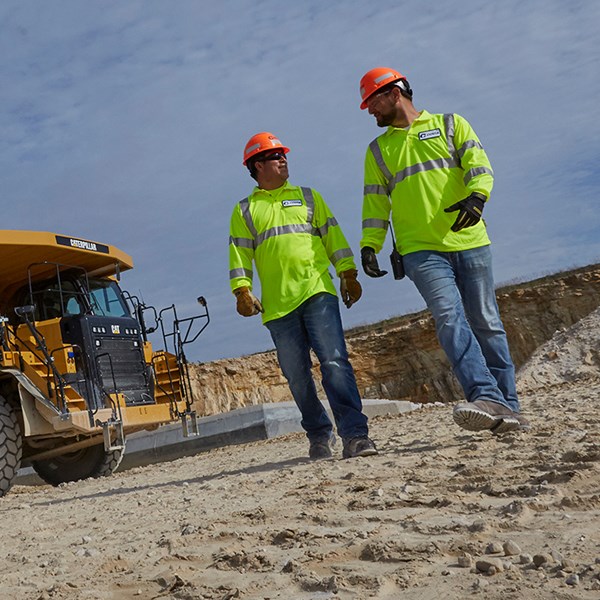 Partnering for Shared Success
We believe in the power of long-term partnerships — built on reliability and an innovative solutions mindset — to deliver shared success. 
Our Role
Our main role in that partnership is to provide a broad array of high-quality minerals and material solutions for the industrial and energy markets and a comprehensive and accessible distribution network. 
We support our customers and create value through market insight, a long-term solutions mindset and a culture of innovation, with distinctive expertise in areas such as micronization, resin development, coating and blending. Our ability to safely deliver the right product, to the right place and on time, is unmatched.
How do we accomplish this?
Through the consistent application of our Clearly Covia Values, the set of unique commitments to deliver customer-driven solutions and strengthen our partnerships. Our Values reflect who we are and how we do business.
A Legacy of Expertise and Innovation
Covia is driven by market insights to craft innovative, sustainable solutions. Mine planning expertise and technical leadership produce longer-lasting, customized programs for our customers.
Our geographic, product, and end-market diversity creates great opportunities for sustainability and growth. With access to nearly all major Class One railroads, Covia's logistics network is complemented by a broad terminal network and last-mile solutions.
From raw minerals to highly engineered products, our offerings provide true customization and optionality across segments at competitive costs. 
Ultimately, we believe in lasting partnerships and doing business the right way. Covia is dedicated to being good stewards of the land to create prosperity for our neighbors for generations to come. And, we will continue our commitment to ensuring the safety of the Covia community, including our Team Members and partners.