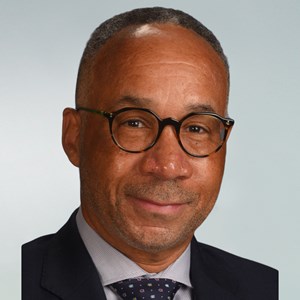 Shawn Williams
Executive Chairman of the Board
Shawn Williams is Executive Chairman of the Board, having served as Board Chair and Acting Chief Executive Officer of Covia from June, 2021 through December, 2021 and as Board Chair from January, 2021 through May, 2021. Mr. Williams served as the CEO of Nexeo Plastics, a portfolio company of One Rock, from 2019 to 2020. Prior to his role as CEO, he was Executive Vice President – Plastics for Nexeo Solutions from 2012 to 2019 where he led a global team managing $2 billion of revenue as a plastics value-added distributor. Mr. Williams previously served as President – Momentive Global Sealants for Momentive Performance Materials and prior to that had a 22-year career with GE serving in a variety of business unit and commercial leadership roles. In addition to his role at Covia, Mr. Williams serves as an Independent Director for Tetra Technologies, Inc. and Kirby Corporation. Mr. Williams earned his M.B.A. in 1992 from the Haas School of Business at the University of California, Berkeley and his B.S. in Electrical Engineering from Purdue University in 1985.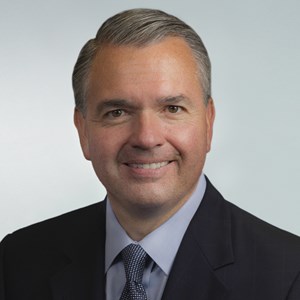 J. Donald Sheets
Vice Chairman of the Board & Chair – Audit Committee
Don Sheets is Vice Chairman of the Board and Chair of the Audit Committee for Covia, serving as a board member since January 2021. Don recently completed his service on the board of American Zinc Recycling, serving as Audit Committee Chair from 2017 to 2022. He also serves on the board of Tri-Star Trust Bank and the Gerald R. Ford Presidential Foundation, where he serves as Audit Committee Chair. Don has previously served as a Director and Audit Committee Chair of Wolverine Bancorp from 2007 to 2017 and served on the Board and as Chair of MidMichigan Health System from 2009 to 2020. For 34 years, he was employed by Dow Corning Corporation, a global provider of specialty silicon-based materials to a variety of industrial and specialty markets. He served as Chief Financial Officer of Dow Corning for 13 years, after successfully leading the development and successful launch of XIAMETER™, a web-based business application allowing for the efficient production and sale of commodity silicones. Don earned his M.B.A with high distinction from the University of Michigan-Flint in 1987 and his B.A. in Management, Economics and Accounting from Albion College, magna cum laude, in 1982.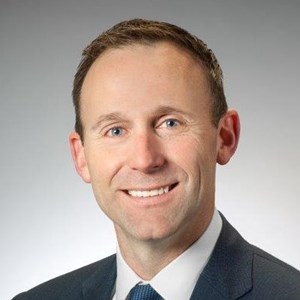 Andrew Eich
Board Member, President & Chief Executive Officer
Andrew Eich has served as President and Chief Executive Officer of Covia since January, 2022 and previously served as President from June, 2021 through December, 2021 and Executive Vice President and Chief Financial Officer from June 1, 2018. Mr. Eich has been with Covia and its predecessor companies since 2012, with prior roles including Senior Vice President and Chief Commercial Officer and Chief Financial Officer. Prior to Covia, Mr. Eich was a private equity executive at Aetos Capital, and he began his career at KPMG LLP. Mr. Eich received a Bachelor of Arts in Economics Management from Ohio Wesleyan University, is a CPA (inactive) and CFA charterholder. In addition to his role at Covia, Mr. Eich serves on the Board of Directors for Boys Hope Girls Hope of Northeastern Ohio and as a Director of the Covia Foundation.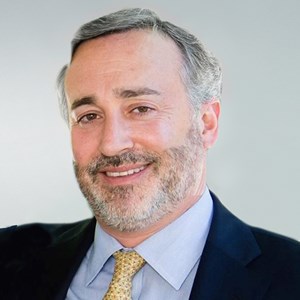 Paul Gordon
Board Member & Chair – Compensation Committee
Paul Gordon is the Founder and Managing Member of Hillspoint Advisors LLC.  Hillspoint provides fiduciary services, including board of director representation and strategic advisory, for private and public businesses globally.  Hillspoint focuses on driving value-added returns for stakeholders via capital structure optimization, governance, incentive alignment, operational improvement and mergers and acquisitions.  Mr. Gordon currently serves on the boards of Chantier Davie Canada Inc., Covia Holdings LLC, Federal Fleet Services, Inc., Ideal Standard International NV, and Vantage Drilling International.
Mr. Gordon previously served as a Managing Director and Head of the Portfolio Group at Anchorage Capital Group, L.L.C. where he worked with management and boards of companies where Anchorage was a significant investor.  At these companies Mr. Gordon's responsibilities included governance, operational oversight and value creation and he served as a board member or board-level advisor for both public and private companies in a broad range of industries.  Along with his team, Mr. Gordon worked on a wide spectrum of operational areas focusing on revenue enhancement, cost reduction and other strategic initiatives.  Additionally, Mr. Gordon worked directly with these companies on all aspects of debt and equity financing as well as bolt-on and exit M&A activities.
As a credit-trained lender by background, Mr. Gordon was a founding member of Anchorage's CLO and CBO Investment Committee and worked with the firm's research and trading teams in the identification, evaluation and portfolio management of loan and bond positions across industries for the firm's structured credit platform. 
Prior to joining Anchorage, Mr. Gordon was a Managing Director and Portfolio Manager at S.A.C. Capital Advisors, LLC and began his investing career at Cerberus Capital Management, L.P.  Mr. Gordon spent the first part of his professional career in investment banking and leveraged finance.  Mr. Gordon received an M.B.A. from the Wharton School of the University of Pennsylvania and a B.A. from Cornell University where he graduated magna cum laude.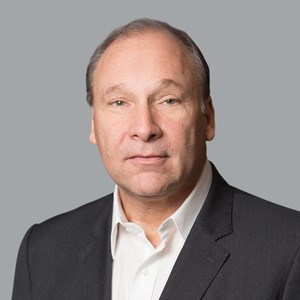 Robert Kirby
Bob Kirby is a Managing Director of Golden Gate Capital, where he has been engaged since 2011. Mr. Kirby focuses on the broader Industrials vertical with an emphasis on driving operational enhancements across the portfolio. Prior to his current role, Mr. Kirby served as an Operating Partner to the firm and as CEO of portfolio company Atrium. Prior to Golden Gate Capital, Mr. Kirby was CEO of Vi-Jon, a leading private-equity owned private-label manufacturer in the personal care market and CEO of Accellent, a leading private-equity owned contract manufacturer in the medical device space. Earlier in Mr. Kirby's career, he was a GM and led large scale and complex functions including the integration of acquisitions at large cap companies including Johnson & Johnson, Kimberly Clark, and Fort James. Mr. Kirby has a degree in Chemical Engineering from the University of New Hampshire.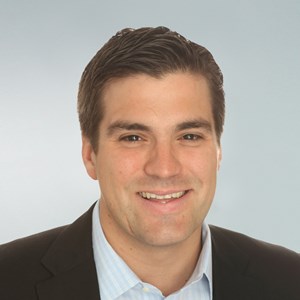 Phil Barkhorn
Phil Barkhorn is a Managing Director at Anchorage Capital, where he leads the firm's North American Energy & Infrastructure investing effort across its opportunistic and performing credit strategies. Phil is a senior member of the investment team and sits on the firm's E.S.G. and Research Review Committees. Phil joined Anchorage in 2017 as part of the firm's Energy, Power & Commodities team. Prior to joining Anchorage, Phil worked at Axar Capital Management as a Senior Analyst. Prior to his time at Axar and while in business school, Phil worked at Mount Kellett Capital Management as a Summer Associate. Prior to Mount Kellett, Phil worked at The Gores Group, LLC as a Private Equity Associate and before that, at Citigroup Global Markets Inc. as an Investment Banking Analyst in the Industrials Group. Phil began his career at Sagent Advisors Inc. as an Investment Banking Analyst in the Mergers & Acquisitions and Special Situations Groups. Phil received an M.B.A. from the Wharton School at the University of Pennsylvania and a B.S. in Business Administration from Washington University in St. Louis where he graduated with Honors in Management.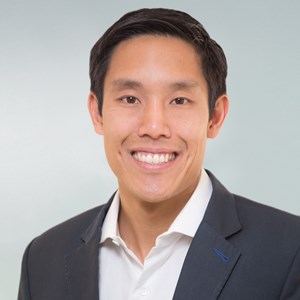 William Wang
William Wang is currently a Principal at Golden Gate Capital where he focuses on investments within the industrials space. William was previously at Angel Island Capital where he led the firm's investments in building products and industrials. Prior to that, William was a credit analyst at Oaktree Capital Management where he led the formation and growth of the standalone Senior Loans group. Earlier in his career, he worked at The D.E. Shaw Group, and at Rothschild Inc. William received a M.B.A. from The Wharton School at the University of Pennsylvania and a B.A. in Economics from the University of Virginia where he graduated with Distinction