Shawn Williams
Shawn Williams served, most recently, as the CEO of Nexeo Plastics, a portfolio company of One Rock. Prior to his role as CEO, Shawn was Executive Vice President – Plastics for Nexeo Solutions from 2012 to 2019. In the role, Shawn led a global team managing $2 billion of revenue as a plastics value-added distributor. Prior to Nexeo, Shawn served as President – Momentive Global Sealants for Momentive Performance Materials. Prior to Momentive, Shawn had a 22-year career with GE serving in a variety of business unit and commercial leadership roles. Shawn earned his M.B.A. in 1992 from the Haas School of Business at the University of California, Berkeley. He previously earned his B.S. in Electrical Engineering from Purdue University in 1985.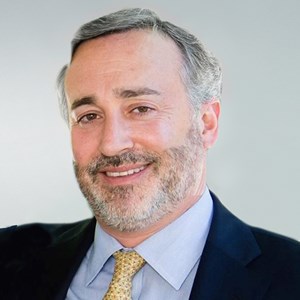 Paul Gordon
Board Member & Chair - Compensation Committee
Paul Gordon is a Managing Director of Anchorage Capital Group, L.L.C. and has been with the firm since 2011. Mr. Gordon is the head of the firm's Portfolio Group, which is responsible for driving operational, financial and strategy improvement in companies where Anchorage has a significant ownership stake. In addition, he is a member of the firm's CLO Investment Committee. Mr. Gordon is currently serving on the boards of Asterix, Inc., Carraun Telecom Holdings Limited, Chantier Davie Canada Inc., Chemical Transportation Group, Inc., CHG Holdings LLC, Federal Fleet Services, Inc., Ideal Standard International NV, LS Retail ehf., Product Tankers Holdco LLC, and Vantage Drilling International. Prior to joining Anchorage, Mr. Gordon was a Managing Director and Portfolio Manager at S.A.C. Capital Advisors and began his investing career at Cerberus Capital Management. Mr. Gordon spent the first part of his professional career in investment banking and leveraged finance. Mr. Gordon received an M.B.A. from the Wharton School of the University of Pennsylvania and a B.A. from Cornell University where he graduated magna cum laude.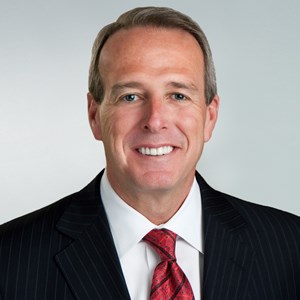 Richard Navarre
Board Member,​ CEO & President
Mr. Navarre serves as Chief Executive Officer and President of Covia and is a member of its Board. Mr. Navarre served as the President and Chief Commercial Officer of Peabody Energy Corporation from February 2008 until he retired in June 2012 and served as Executive Vice President of Corporate Development and Chief Financial Officer from July 2006 to January 2008, and as Chief Financial Officer from October 1999 to June 2008. Mr. Navarre is an independent Director, member of the Audit Committee and Chairman of the Conflicts Committee for Natural Resource Partners LP; independent Director and Member of the Audit and Nominating & Governance Committees for Arch Coal; and Chairman of the Board of Directors of Civeo Corporation. He is a member of the Hall of Fame and Board of Advisors of the College of Business & Administration and the School of Accountancy of Southern Illinois University Carbondale where he received his B.S. in Accounting. Mr. Navarre is a Certified Public Accountant.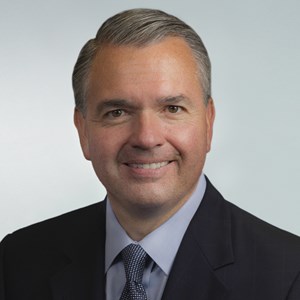 Donald Sheets
Board Member & Chair - Audit Committee
Don Sheets is a board member of American Zinc Recycling and Chairman of their Audit Committee, joining in 2017 upon their emergence from Chapter 11. For 34 years, he was employed by Dow Corning, a global provider of materials to a variety of industrial and technology customers. He served as CFO of Dow Corning for 13 years, after successfully leading the creation and establishment of XIAMETER™, a web-based business application allowing for the efficient selling ad servicing of global clients with commodity products. Don previously served on the board of Wolverine Bancorp from 2007 to 2017, chairing their Audit Committee. Don earned his M.B.A with distinction from the University of Michigan-Flint in 1987 and his B.A. in Management, Economics and Accounting from Albion College in 1982 from which he graduated magna cum laude.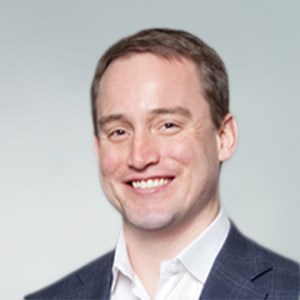 Dave Thomas
Dave Thomas is a Managing Director of Golden Gate Capital. Mr. Thomas focuses on investments in the Industrials sector, including the chemicals, engineered materials, building products and energy sub-sectors. He sits on the boards of Active Minerals, ANGUS Chemical Company, Canada Fluorspar, Stonehill LLC and Tronair. He previously served on the boards of EP Minerals, Springs Holdings, ArrMaz Chemicals and Hillstone Environmental. Prior to joining Golden Gate Capital, Mr. Thomas worked as a consultant with Bain & Company. Mr. Thomas has a B.B.A. in Finance from the University of Notre Dame where he graduated summa cum laude.