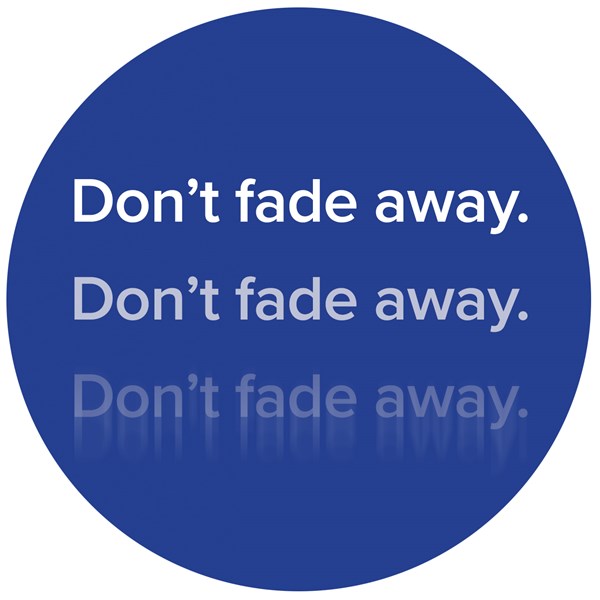 HIFILL N
Functional Mineral for Plastics and Elastomers
HIFILL N, which is nepheline syenite, offers the optimal balance of physical, optical, and mechanical properties that enrich the final product's durability. Your customers can rely on improved color stability, UV, scratch and mar resistance. HIFILL N also meets all regulatory requirements as an FDA-approved functional filler with non-reportable free crystalline silica.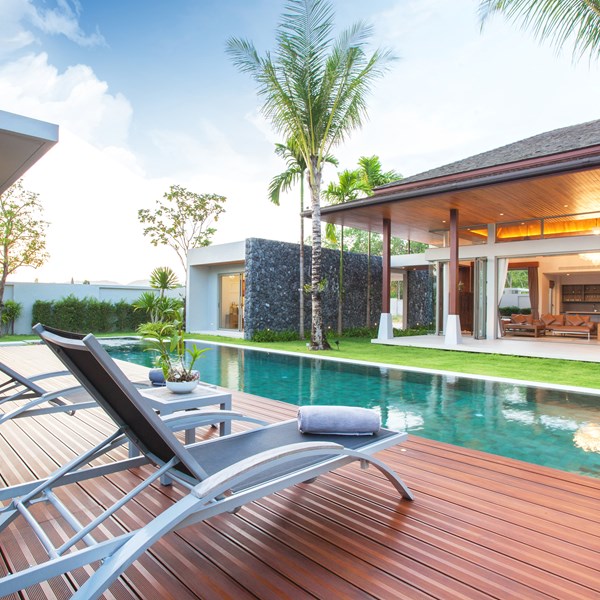 WIN WITH GREATER WEATHERABILITY
Nepheline syenite, with exceptional weathering quality, has been the functional filler of choice in architectural paints for three decades. Now, Covia is documenting the same success in plastics and elastomer applications. Compared with calcium carbonate, nepheline syenite has superior final-product UV resistance with considerable photochemical and abrasion advantages.
Covia R&D showed that nepheline syenite supports lower UV stabilizer while maintaining weathering durability after 7,000 hours in a UV tester.
Color fade resistance was nearly three times that of calcium carbonate without a negative additive effect. This performance is identical in stabilized and non-stabilized systems.
HIFILL N, a flowable, non-hygroscopic mineral whose low moisture increases extruder output, improves color characteristics to create higher-value products that are optimized for light stabilizers. 
SEE THE DIFFERENCE
In a separate experiment, the R&D team proved nepheline syenite's superior weatherability again, this time compared with calcium carbonate and talc. After 1,000 hours in a UV tester, the sample formulated with HIFILL N 400 is as good as new compared with ground calcium carbonate and talc. All test samples were made at a 5% wt loading in a polypropylene copolymer resin.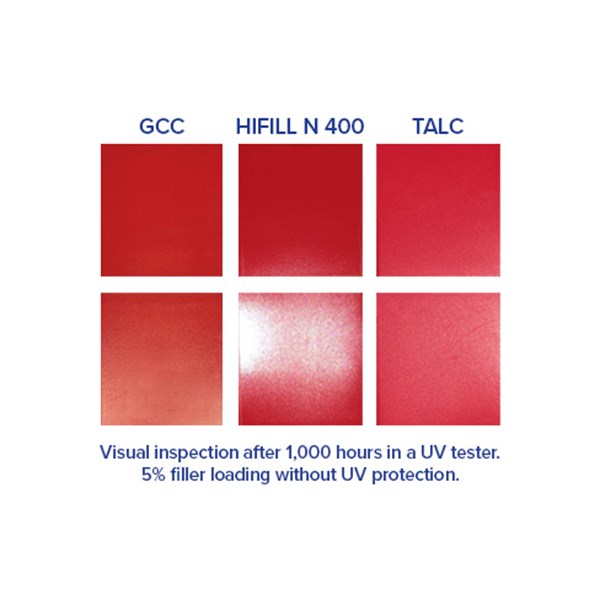 PRODUCT COMPARISON

Why switch from calcium carbonate?
PRODUCT PERFORMANCE
Don't fade away
Get greater insights on how mineral fillers effect color fade.
REGULATORY COMPLIANCE
Safer new alternative
FDA-approved functional mineral with no reportable free crystalline silica.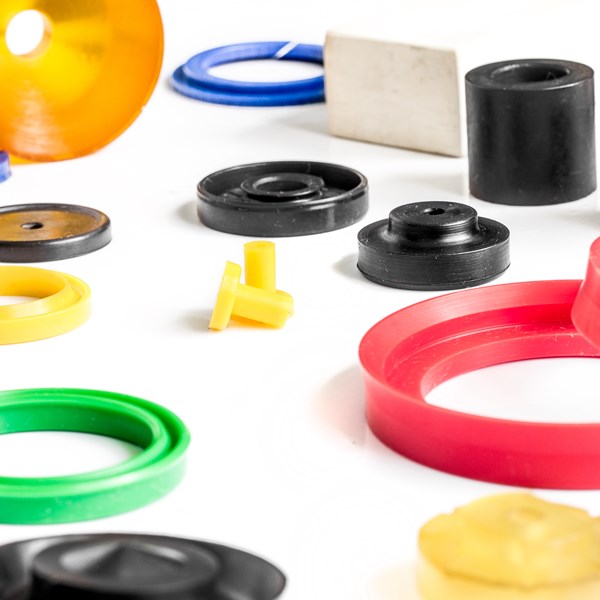 GROW YOUR BUSINESS WITH THE SAFER FUNCTIONAL MINERAL
Meet OSHA regulations with HIFILL N - the industry's safest HS&E profile with no detectable level of free crystalline silica.
Made from nepheline syenite, HIFILL N is the crystalline silica-free alternative to ground or microcrystalline silica mineral fillers typically used in silicone elastomeric applications. Formulators have been adopting HIFILL N due to stricter OSHA regulations on respiratory crystalline silica (RCS).  No labelling is required for plastics and elastomers products dusted with HIFILL N. This safe polymer additive is also FDA approved for indirect food-contact applications up to 50% by weight. Besides these safety factors, customers are switching formulas to HIFILL N from crystalline silica because of the similar high dielectric resistance, thermal conductivity, and compressive strength with easy masterbatch processing.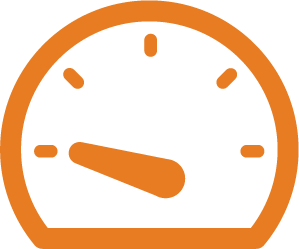 No detectable levels of free crystalline silica, improved industrial hygiene.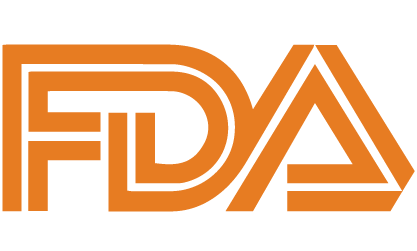 FDA approved for indirect food contact applications up to 50% by weight.
OPTIMIZE FORMULATION COST WITH GREATER ADDITIVE PERFORMANCE
Chemically inert, nepheline syenite offers superior performance and longer service life in demanding applications with reduced formulation cost. Nepheline syenite's synergy accepts a lower amount of expensive UV stabilizers, lubricants, heat stabilizers, and other additives, saving money.
The lower oil absorption could also translate into minimal interference with other additives. The unique combination of low oil absorption and particle morphology enables higher loadings in masterbatches.
The transparent, color-neutral functional filler supports color extension in pigment dispersions. Outstanding purity and low tint strength preserve colorant integrity while heightening pigment dispersion. Lower pigment loading can be achieved while maintaining the same color strength to reduce formulation cost further.
Formulation cost savings could be enabled by its transparency and low oil absorption
Does not interfere with other additives
OUR LAB IS YOUR LAB
You can think of us as an extension of your R&D team. Our lab is your lab to enhance value by solving your manufacturing challenges and customizing polymer solutions, all part of the team's day-to-day expertise. Here, in our lab, we continue to expand the knowledge base of nepheline syenite, microcrystalline silica, and air-floated kaolin to prove the technical advantages of our functional fillers compared to other minerals and to further your plastic product proficiency. 
Contact Covia today at 1.800.243.9004 or Sales@CoviaCorp.com, or click to fill out this form.
Contact us