When I joined the organization in 2006, I had no idea that it would launch a 17-year career where I'd learn more about sand than the average individual while being able to support the initiatives that mean the most to me.  
Building a Career in Safety and Health 
In 2006, after a few friends told me about a job opening at TechniSand in Bridgman, Michigan, I applied and started my career with Covia as a Lab Tech. In this position, I was introduced to the world of sand by working with different departments and customers to perform analytical tests on samples. During my time at TechniSand, I was promoted to Production Supervisor, and in 2015 when a new position became available in the south, I was more than ready to take on a new challenge.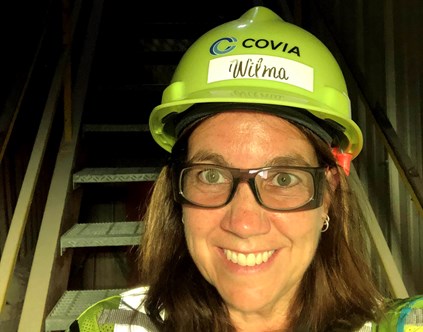 This desire for a new challenge landed me In Voca, TX. It's here that I began my career in Safety and Health (S&H) as Regional Safety and Health Coordinator, responsible for the implementation and compliance of our S&H programs at all our Texas and Oklahoma facilities, along with all our terminals. In this position, I learned first-hand what goes into keeping employees safe and how integral our Safety-First value is to our success as an organization. I stayed in this position for two years before I was given another chance to grow and took a position as Assistant Plant Manager in Cutler, IL.
The experience I gained in safety and operations ingrained a respect for both areas of our business and became a valuable guide for how I function in my positions. In 2019, when I was presented with the chance to return to Safety and Health as a coordinator for all our O.S.H.A. facilities, I happily accepted the opportunity. This time as Safety and Health Coordinator, I was responsible for the safety programs at seven facilities, including Mineral Visions. My time at Mineral Visions showed me one of the many things I have enjoyed about my career: learning about Covia's vast product portfolio, which ranges from colored play sand to specific sand for pool filters. It's here that I learned about the technical process for Covia's colored sand products, including Crayola® Play Sand.  
In 2020, I transferred to one of Covia's most extensive facilities in Wedron, IL as a Safety and Health Coordinator. With 165 Team Members, my priority each day is to continue to make sure everyone that comes into work goes home safely without any injuries. I take this responsibility seriously, hosting regular safety training, safety meetings, safety sweeps, and S.L.A.M. (Stop, Look, Analyze, Manage) checks.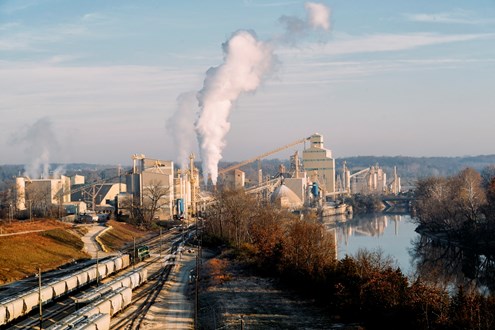 An aspect of my job that I truly enjoy is building relationships with my coworkers where they feel comfortable enough to trust me with questions and concerns. It's rewarding when someone comes to me with a question, and I can help them find a solution or point them in the right direction. By creating a safe environment and open communication, I know that I'm helping create a successful facility. 
Actively Serving My Community
Working at Covia has not only allowed me to grow in my career, gaining a wide range of skills, but it has also given me a way to support the causes I'm passionate about in my community. Through Covia's Community Investment Policy, I have been able to serve on Wedron's Community Investment Committee, which actively supports different nonprofits through monetary donations, in-kind donations, and volunteering. In August of 2022, we held a memorable Volunteer Day in partnership with Marseilles Elementary School at Shabbona Park in Shabbona, Illinois. Wedron Team Members volunteered at the event, which provided interactive activities for over 150 students. These activities included mining games in pools filled with sand and sand art.
You can ask anyone at Wedron, and they'll tell you that I'm a huge advocate for Covia's Community Investment Policy. I'm always eager to talk to coworkers about how they can take advantage of the Policy's perks, such as paid time off for volunteering, 1:1 matching gift, and much more. 
When it comes to my personal life, a fundraising event that's close to my heart is St. Jude Rides. For over 11 years, I have participated in this annual event, which brings hundreds of motorcyclists together to ride from Peoria, Illinois, to Memphis, Tennessee, to raise money for St. Jude Children's Research Hospital. My circle of friends and family have consistently shown their support by joining me on the 465-mile ride or donating to the campaign. I've been grateful to also work for a company that supports its employees' passions outside of work. Covia has taken the time to learn about my involvement with St. Jude Children's Research Hospital and has even donated toward the hospital's mission of advancing cures and finding preventions for childhood cancers.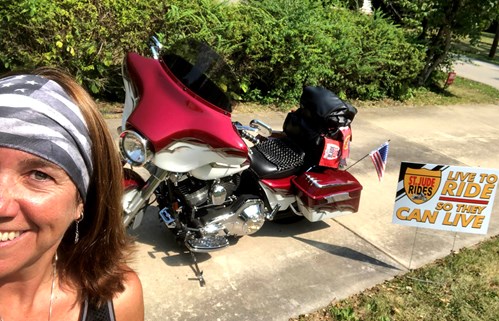 Looking Toward the Future
I'm excited about what's on the horizon for Covia, especially since we are increasing our investment in safety and health and building a more robust safety program at our facilities. There's also an increased focus on innovation and expanding our product portfolio. There's a great energy in the air, and I'm looking forward to seeing what happens next!