I was in my 20s when I first joined Covia back in 2005 and to say a lot has changed since then is an understatement. Both the company and I have grown considerably over that near two-decade span. From becoming a mother to helping start the Covia Foundation, the memories and friendships I have made along the way continue to inspire me as I push forward in my career.
Building a Better Tomorrow through Sustainability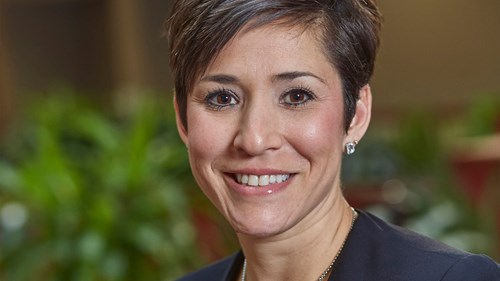 I graduated from Ohio University in 2001 with a degree in computer science and began working in the industry soon after. I worked as a system analyst for a few years until I found an opening for a business analyst position at Covia. I applied and began working in the IT department. This position gave me the chance to work alongside an incredible group of people. Their kindness and welcoming attitude made me feel right at home during my onboarding process and throughout my time on the team. A co-worker at the time joked that the company was like the "Hotel California," because nobody ever left. Looking back now as I near my 20th anniversary with the company, I can fully resonate with that reference.
After a few years in the IT department, I was encouraged by my mentor at the time to take on a different role as the manager of sustainable development, communications & engagement. I welcomed the opportunity and set out to gain the skills necessary to thrive in the new position. This desire for a new challenge pushed me to pursue a master's in positive organization development at Case Western University. The more I learned about philanthropy and foundations, the deeper my appreciation for sustainability grew. The skills and techniques I learned during this time helped to set the stage for what eventually would become a career-defining project for me, the Covia Foundation. I learned first-hand how important it is to go beyond corporate responsibility and develop a company culture that values its employees' health and education as well as the communities in which the company operates.
Over time my role evolved, and I became one of the company's first directors of sustainability. It was in this role that I had the opportunity to help start the Covia Foundation. The foundation would act as the philanthropic arm of the company as a means to positively impact the communities in which we operated and beyond. Since 2008, the foundation has worked with partners across the globe to invest time and energy into transforming our planet for the better. The policies that my team established continue to grow and thrive at an international level through the foundation. In 2022 alone, the foundation logged over 10,000 community service hours and distributed $1.18 million to communities to help support education, the environment, social equity, and health and wellness initiatives. I cannot put into words how much this project and the foundation mean to me. The impact that the foundation has had on a global scale is truly a crowning achievement in my career.
I continue to oversee the foundation's work in my current role as the manager of community relations. I work closely with the Director of ESG, Natalie Eglinton, on the foundation's long-term ESG goals and to ensure all our plants are engaging with their local communities by contributing time, talent, and financial support. My hope is to empower our team to follow their passions and invest in their communities through company-led projects and initiatives.
A Commitment to Family and Community
Working at Covia has given me the chance to pursue my passions outside of the office, too. Thanks to Covia's Community Investment Policy, I am able to take advantage of opportunities such as paid time off for volunteering and a 1:1 donation matching gift. Over the years I have used this time to give back to my community, serve as a board member for United Way, and support organizations I believe in. Covia has done an excellent job creating new opportunities to support its team members.
When it comes to my personal life, I like to spend time with my family. I am on the board of my children's school and like to stay active in that community. Watching my kids enter the world and start navigating through life never stops making me smile. Seeing how they grow and begin to pursue their dreams is one of the most rewarding parts of motherhood. I have been grateful to work for a company that understands the importance of family and the ability to step away from work when it is needed. Covia realizes that its employees need to have a healthy work/life balance. I am grateful because that mentality has given me the chance to be an active mom and watch my kids grow up.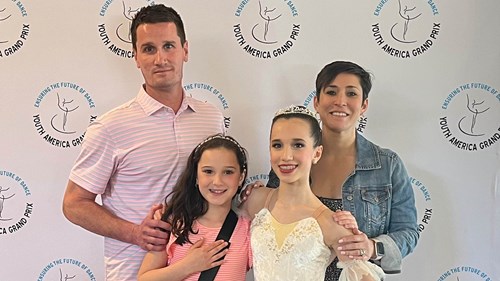 A Strong Foundation
Every day there is something new and exciting that makes me proud to be in this role. There are a great deal of new initiatives and projects that the Covia Foundation have in the works that I cannot wait to see. Beyond the upcoming projects, we have a strong sense of community and culture that empowers our team to thrive and make a real difference in the communities that we serve.