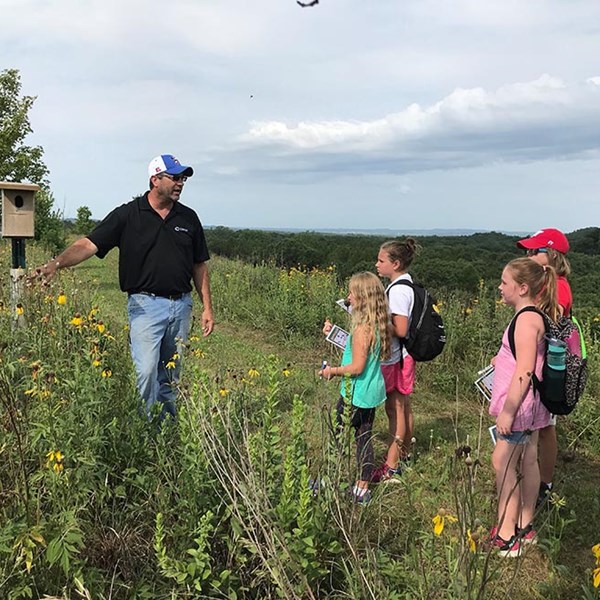 Act Responsibly
Covia is committed to environmental responsibility and adopts standards and practices to ensure we act in a way that respects environmental integrity to keep our planet's water, air and land clean for future generations.
We have a great responsibility to create products and processes that support a healthier and more prosperous future.
Environmental Responsibility
We remain good stewards of air, water, and land. We proactively work to maintain clean air; minimize our energy, fresh water, and land use; and, reduce our waste whenever practicable. These are just some of the ways in which we Do Good. Do Well. Act Responsibly.
Monitoring dust, particulate, and hazardous emissions closely helps us protect local air quality in the communities where we live and work.
Limiting energy consumption and reducing greenhouse gas emissions during mining and processing of materials allows us to do our part to keep the planet healthy.
We promise to restore and demonstrate care and respect for the plant and animal life, as well as essential pollinators like bees and butterflies that are native to our work sites.  
We are committed to efficiency in the logistics of material transportation, helping to reduce climate related impacts from fuel consumption and emissions. 
Covia is committed to using water efficiently, ensuring our employees have access to clean water, and engaging in open dialogue with community members to alleviate water-related concerns.
Our Products
Our minerals and material solutions contribute to North America's energy independence as well as the use of natural gas — a cleaner fuel. Our Industrial customers serve a broad span of markets, many of which help contribute to a healthy planet. For example, we provide raw materials to make windows and building products such as fiberglass, which increase the energy efficiency of buildings and homes. The minerals we mine also are manufactured into solar panels and water filters. While these product uses are noble, we also continue to strive to produce products with minimal environmental impacts.